Cloud Bot Platform
The Bot Libre Cloud Bot Platform lets you license the Bot Libre bot platform for your own server and clients.
Develop and host bots for web, mobile, Facebook, Twitter, Telegram, Slack, SMS, email, and more.
Become a bot service provider for your own clients, in your geographic region, or verticle market. Develop and host your own bots, and sell bot hosting and development services.
"Bot are the new apps" - become a bot service provider and join the bot revolution.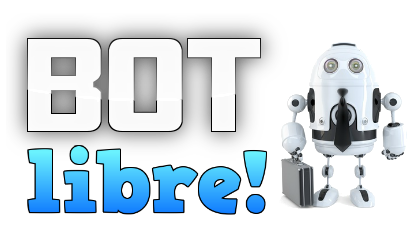 $100 per CPU
$50 per CPU per month
$500 full source code license

All the features of the Bot Libre platform
Customized branding
Install on your own servers and infrastructure
Web, mobile, social media bots
Live chat and forums
Host and develop your own bots
Join the bot revolution
[email protected]
.